Too many of us don't vote. Let's change that.
Use Campaign Director to remind your friends and family to vote.
Campaign Director is a powerful and easy-to-use tool to help you remind your friends to vote. They opt-in to report their activities, and you get points for being an active citizen.
Too many of us don't vote. Let's change that.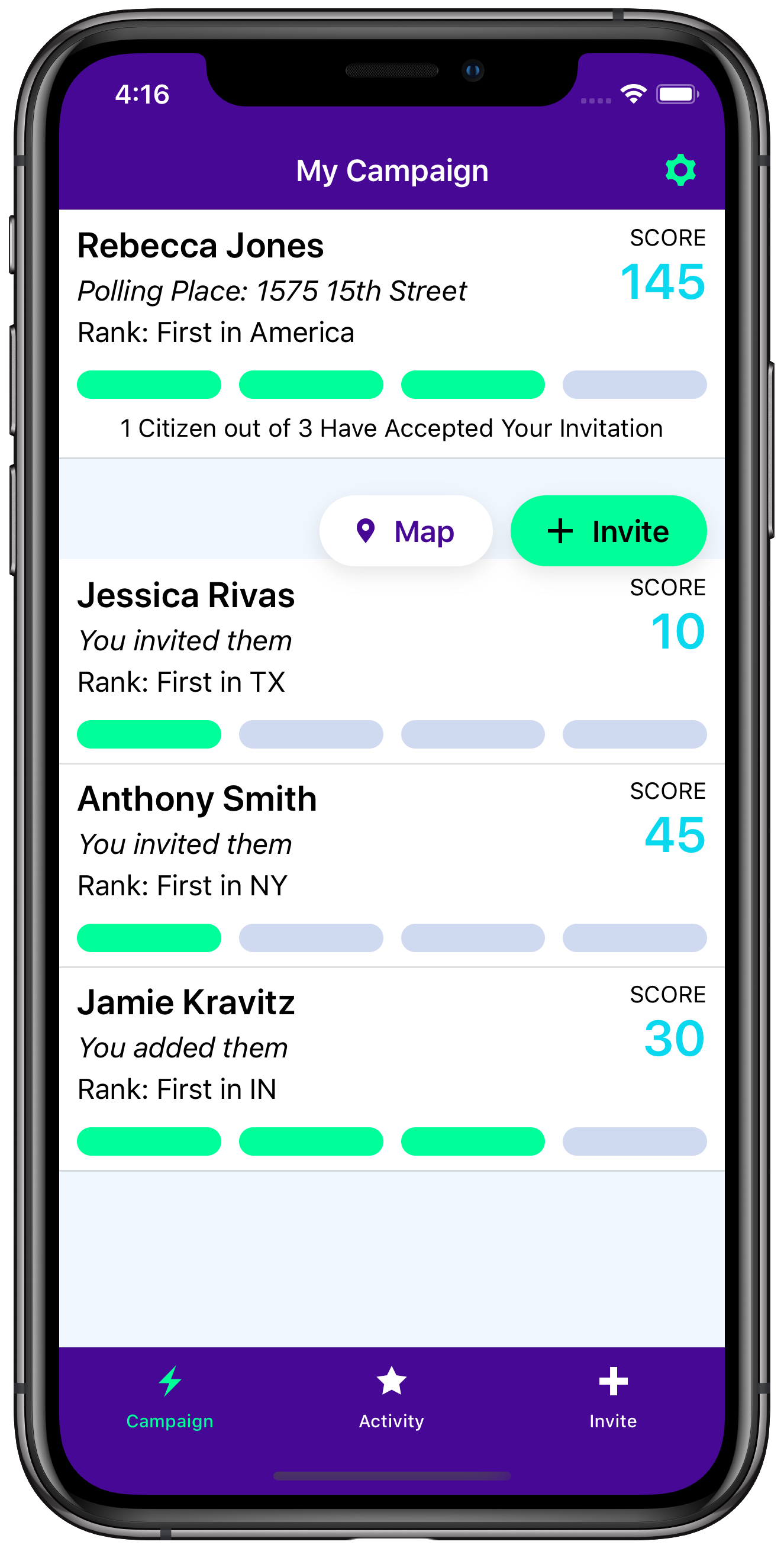 Make a commitment to vote, together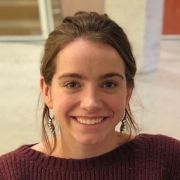 Morgan S., Chicago
"I feel great casting my ballot every election day. I feel even better knowing that I help remind my friends to vote. Midterms are really important, and people forget that!"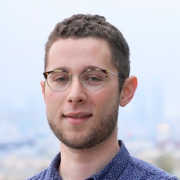 Michael P., San Francisco
"I used to message and email friends to remind them to register and to vote. The Campaign Director app makes it really easy to make sure they all cross the finish line."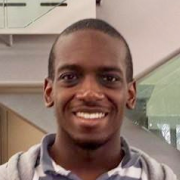 Mason S., Gary
"Campaign Director is an essential tool for those who recognize the importance of voting. Getting your friends to commit to voting isn't easy, but it's an essential first step."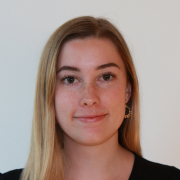 Victoria V., Los Angeles
"With Campaign Director, I just add my friends who are kind of forgetful. I can remind them to check their voter registration and see that they've rememered to vote."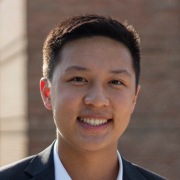 Clark C., Ann Arbor
"It's really important for people my age to vote. Campaign Director helps me make sure that all my friends make it to the polls for every electon. It's very streamlined and easy to use."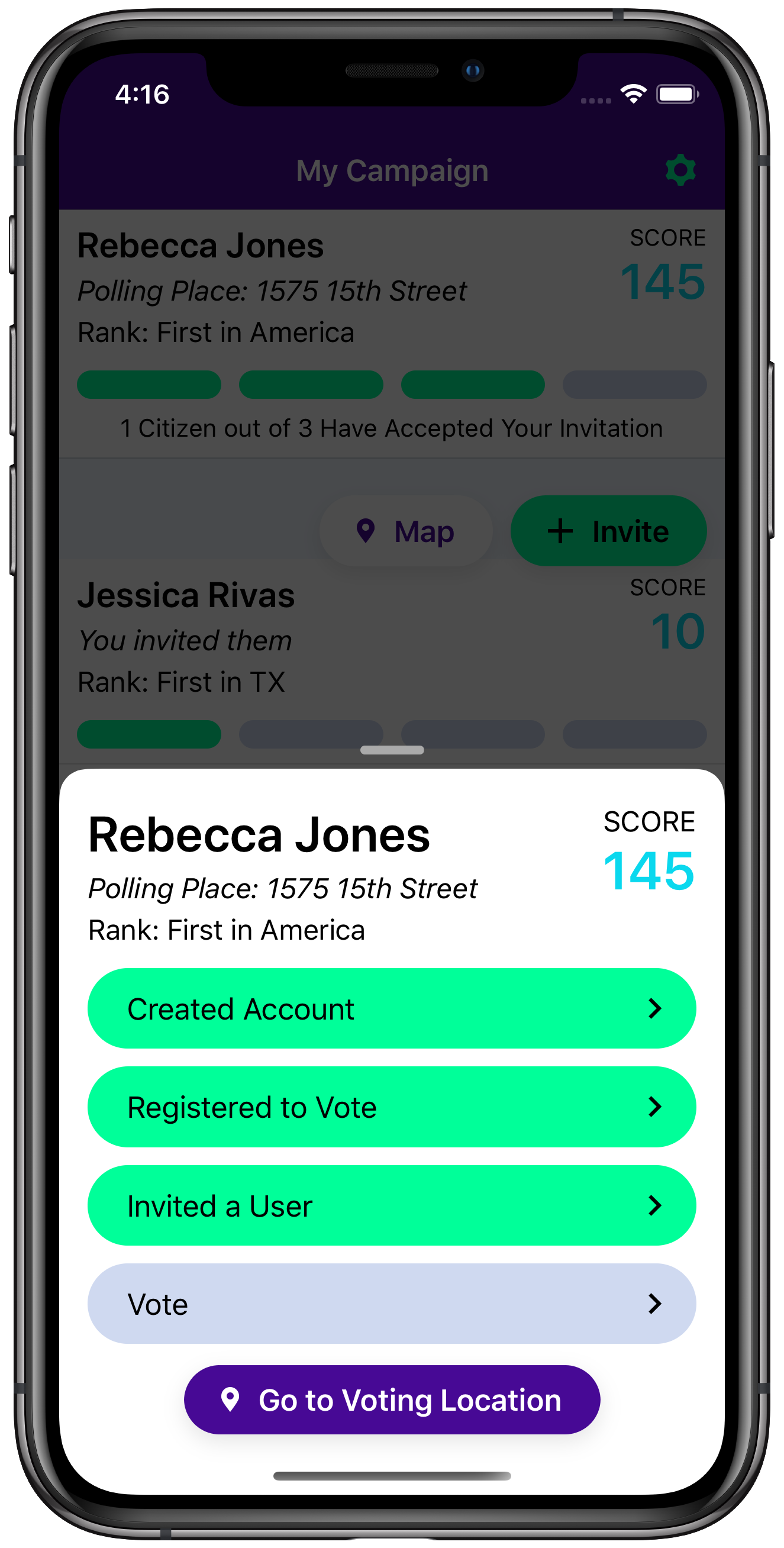 Follow through on your own commitment to vote
Easily click through each step in the voting process yourself to know exactly what your friends need to do. Tap once to go to your voting location.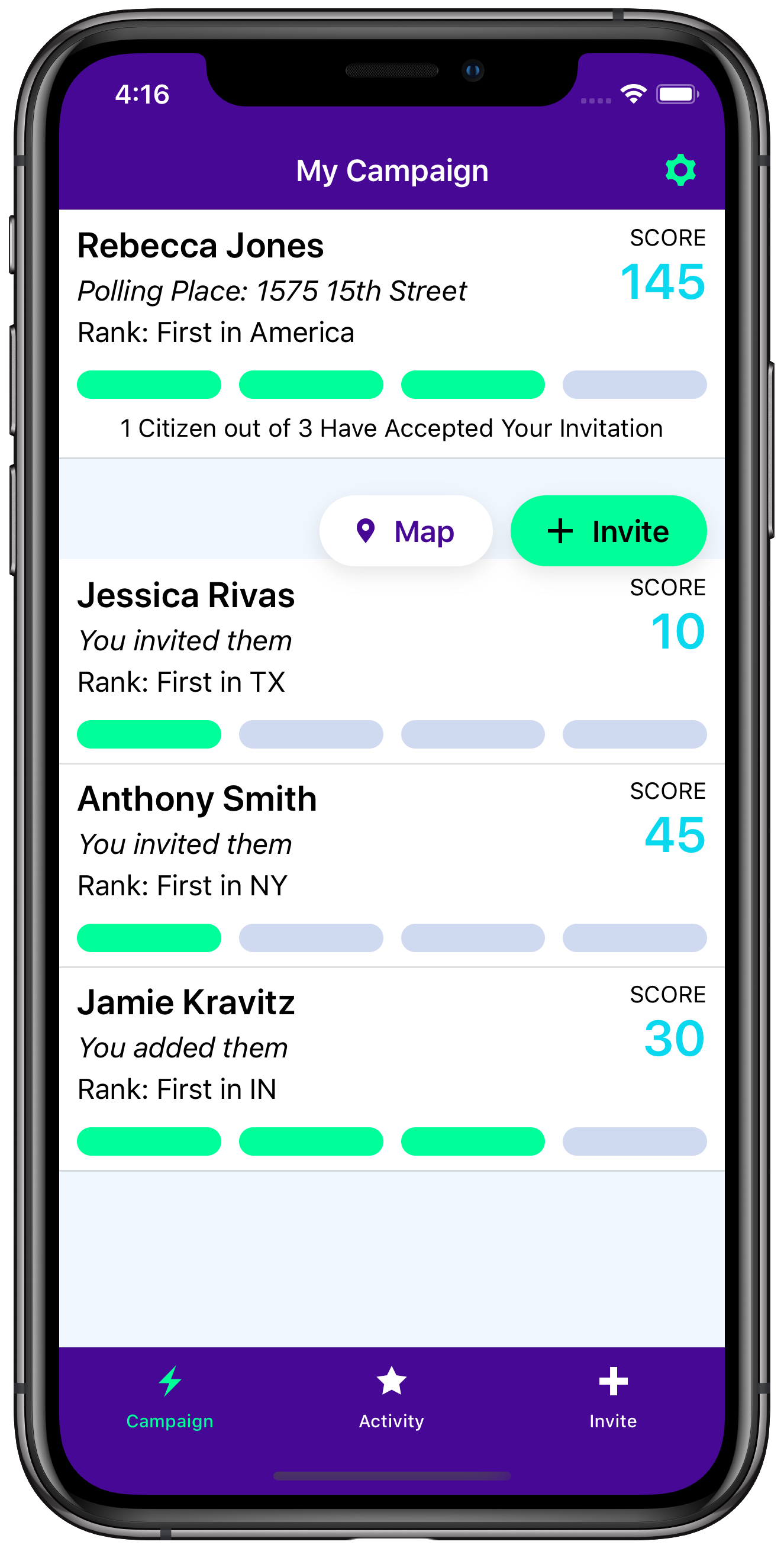 See how your friends make progress in the voting process
Add your friends to quickly see who has 1) signed up, 2) registered to vote, 3) added their own friends, 4) voted in-person or by mail.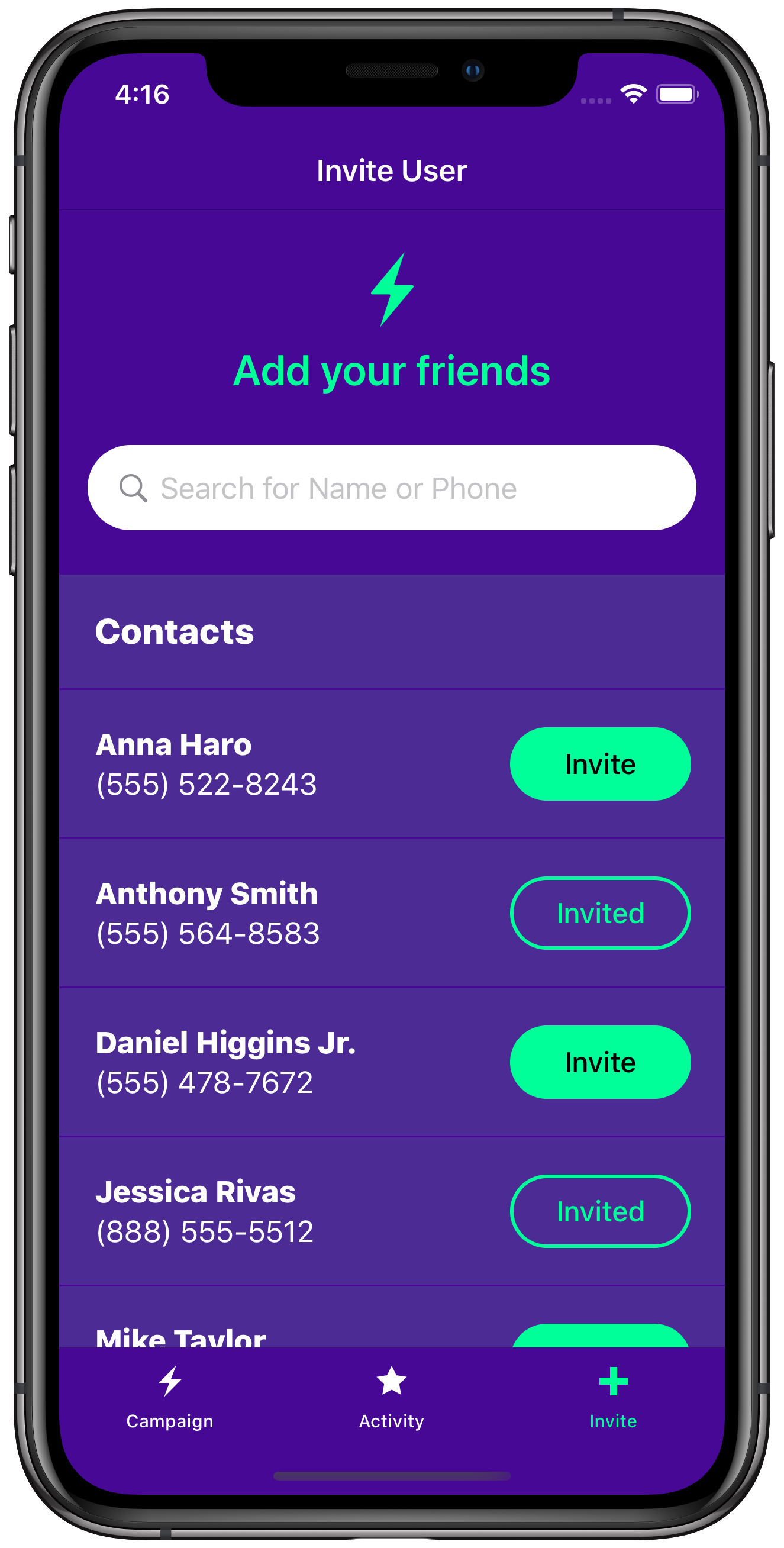 Securely invite friends and family to Campaign Director
Quickly invite any of your contacts to join you without compromising privacy and security. We play it safe and never upload your contacts to our servers.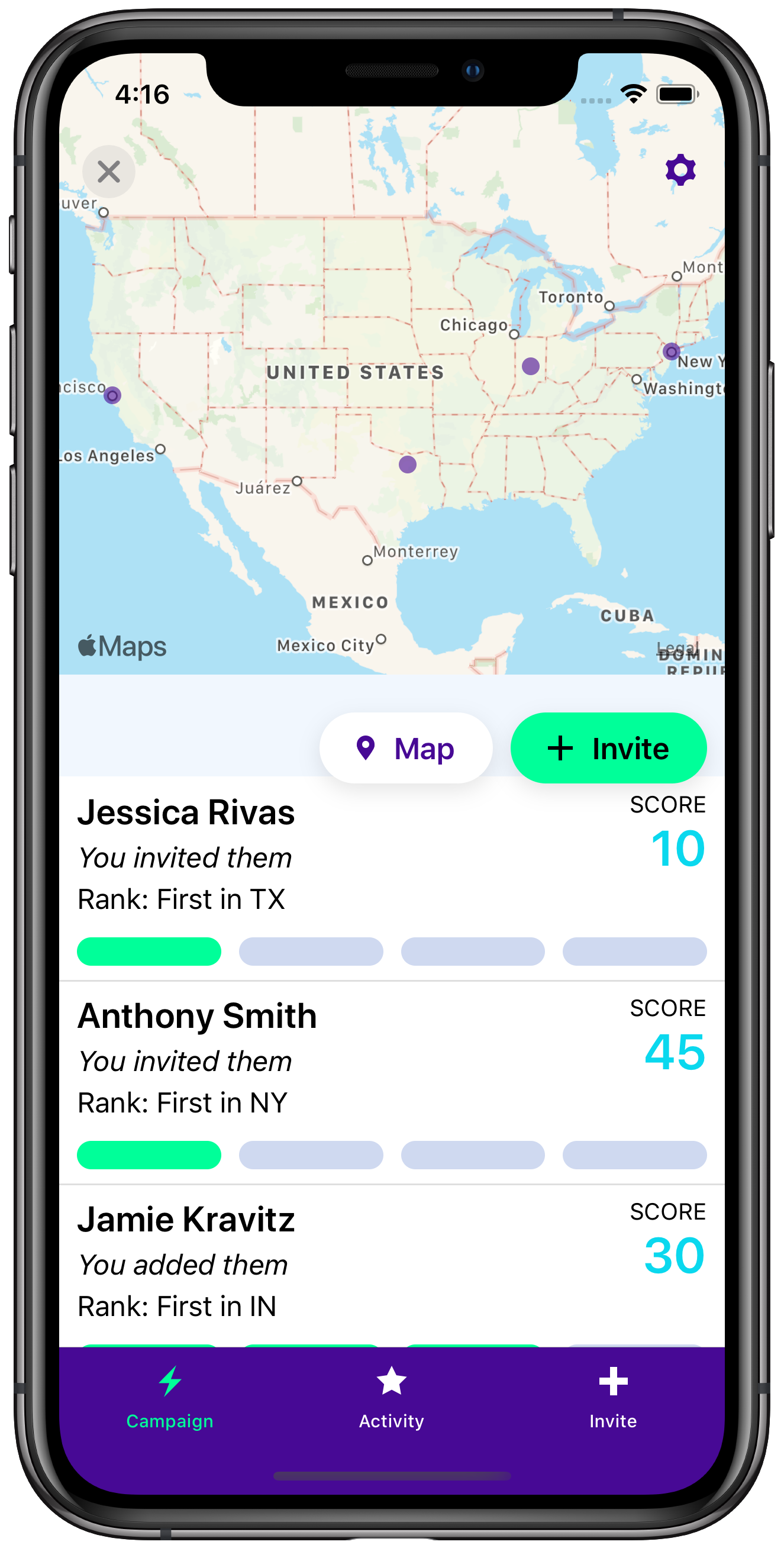 See your national impact with Campaign Director's Map View
Access a birds-eye Map View of all the friends who have joined Campaign Director after you invited them. Know that you can make a nationwide impact by adding both local friends and those who live far away.